ROWE RACING rewarded for hard work with top ten finish at home race at Hockenheim
The BMW Junior Team of Dan Harper, Max Hesse and Neil Verhagen in ninth, scoring two points / Augusto Farfus, Nick Catsburg and Nick Yelloly finish just outside the points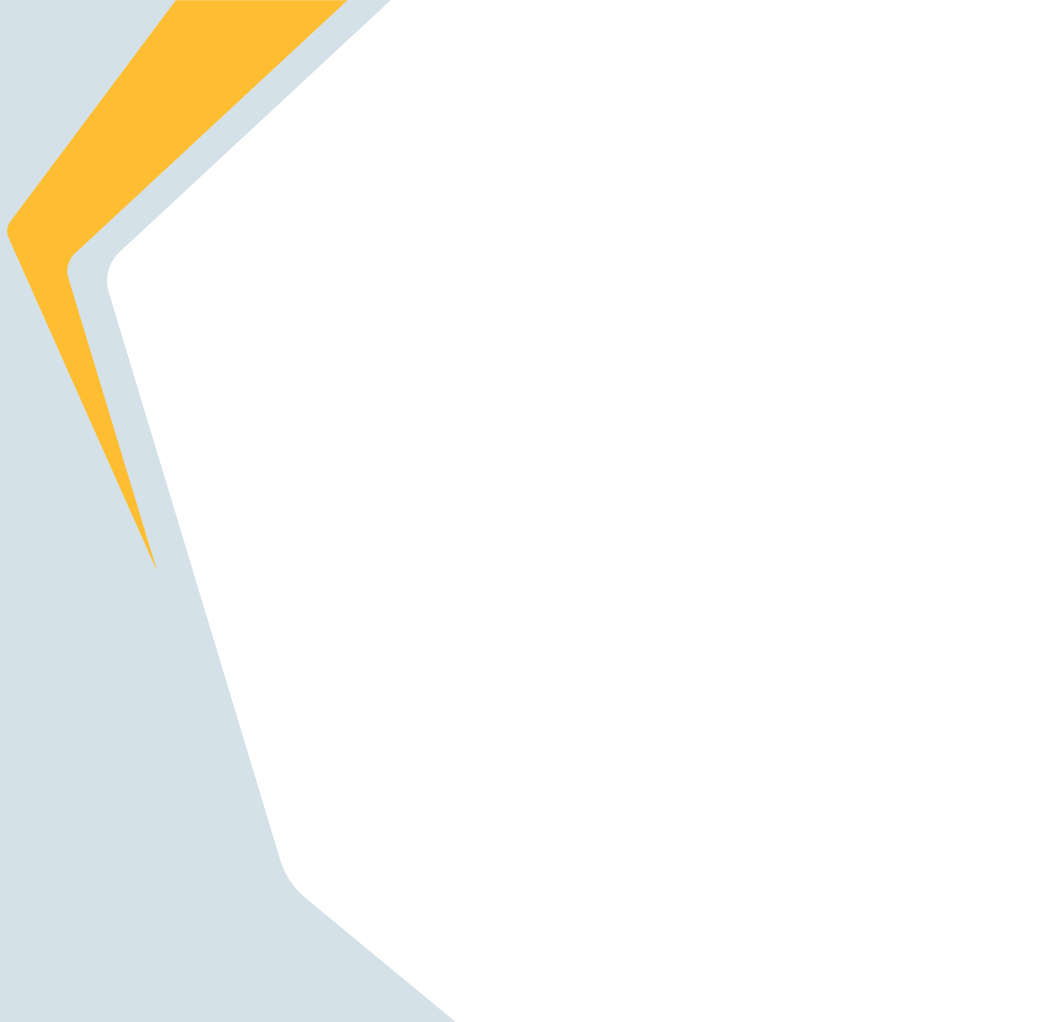 St. Ingbert, 4th September 2022
– In a difficult home race at the Hockenheimring Baden‑Württemberg, ROWE RACING was rewarded for plenty of hard work and a large helping of patience with a top ten finish. In the #50 BMW M4 GT3, Neil Verhagen from the USA, Britain's Dan Harper and local hero Max Hesse battled their way up from 22nd on the grid to ninth place at the penultimate endurance race of the season in the GT World Challenge Europe. Moving up by a total of 13 positions secured two more championship points for the BMW Junior Team and they are now in sixth place in the drivers' standings with 36 points. In the team championship, ROWE RACING remains in third position with 62 points, just nine points off second place after reducing that gap by six.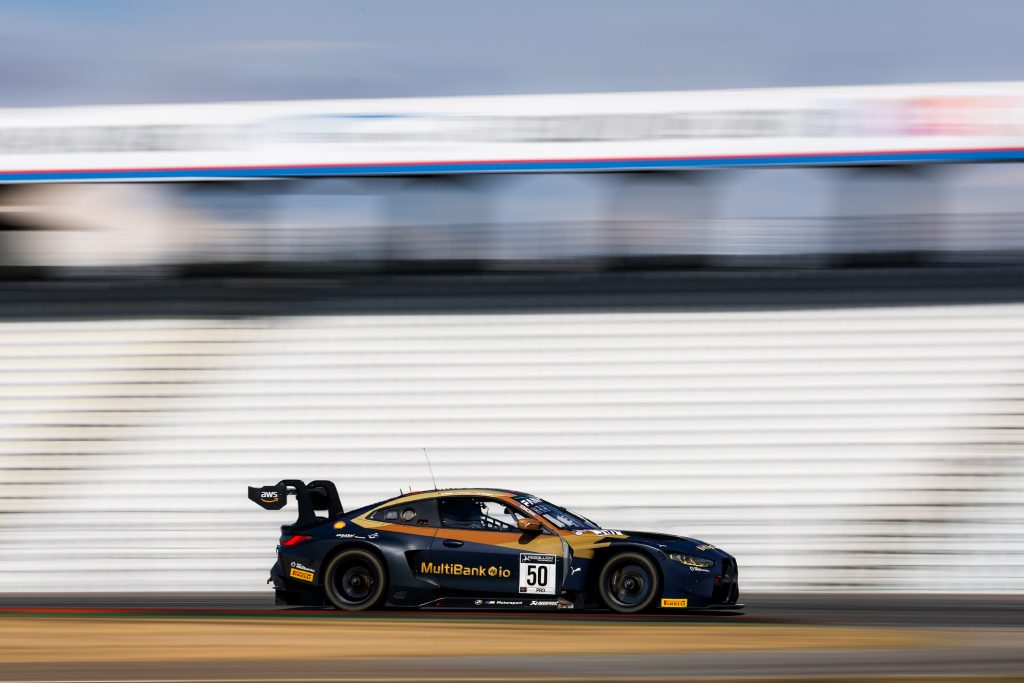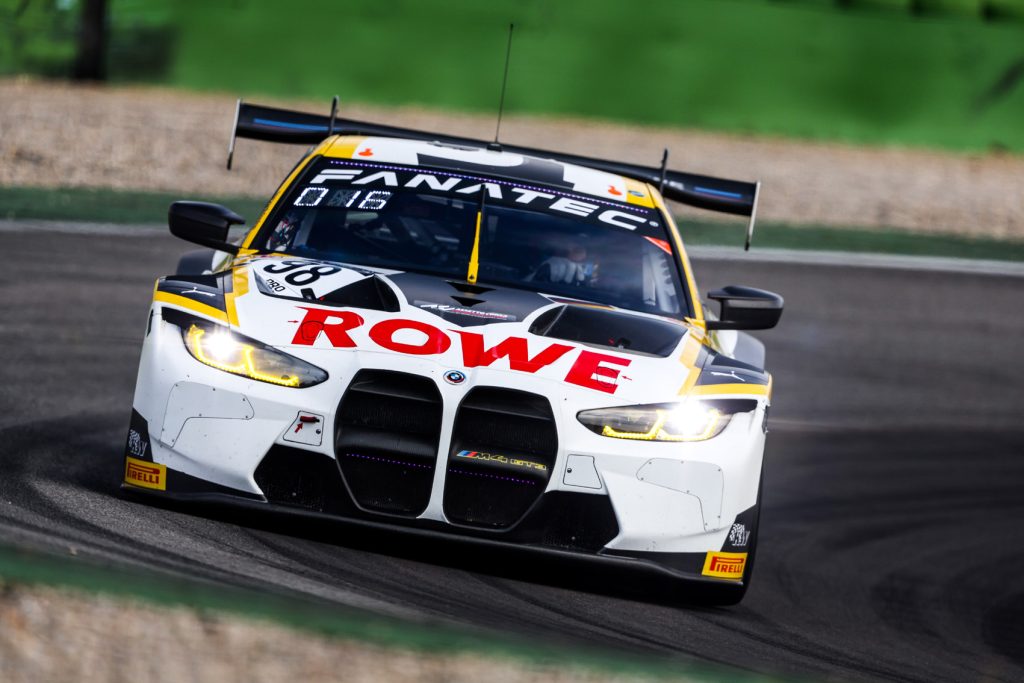 British driver Nick Yelloly and Nick Catsburg from the Netherlands, alongside Brazil's Augusto Farfus just a day after his 39th birthday, moved up 17 places with the #98 BMW M4 GT3 during three hours of racing on Sunday. Having started from 28th on the grid, they reached eleventh place and missed out on the final points position by four seconds. They received great support from numerous employees and guests of ROWE MINERALÖLWERK GMBH, who had come to the motordrome in Baden from the company headquarters in nearby Worms. The fans were able to see that front-mounted engine cars such as the BMW M4 GT3 really struggled this weekend on the 4.574‑kilometre Grand Prix circuit.
The practice and qualifying sessions had suggested that ROWE RACING would be facing an uphill battle at their home race. However, the St. Ingbert team worked meticulously on both BMW M4 GT3s, staying within touching distance of the top ten spots with a truly faultless performance from the drivers, engineers and the team. On lap 91 out of a total of 101, final driver Max Hesse was in tenth place with the #50 BMW M4 GT3, for the first time without having to take into account any shifts due to staggered pit stops. He then moved up to ninth position on lap 94, which he was able to defend until the finish. In the team's other car, 'Gustl' Farfus crossed the line in eleventh place barely five seconds later. ROWE RACING can now look forward to rounding off the season in Barcelona with the GT World Challenge Europe finale on the first weekend in October.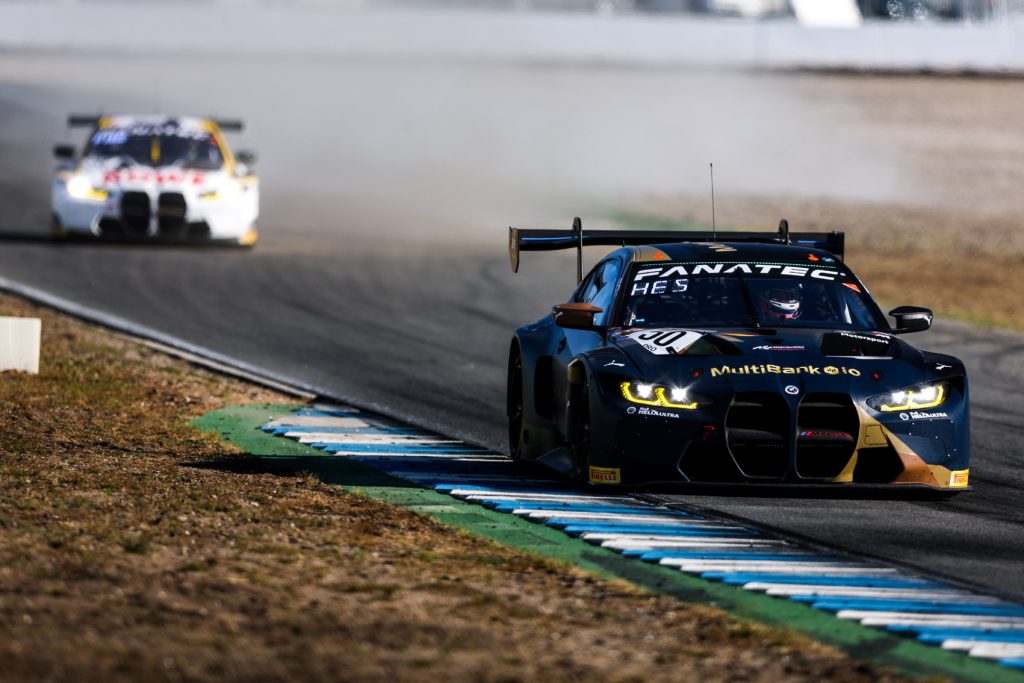 Hans-Peter Naundorf, ROWE RACING team principal:
"After the way this weekend went, we have to be satisfied with a top ten finish, even though we had hoped for a different result in our home race. We recognised early on that our cars would not deliver the performance here that we were looking for. At least our engineers and drivers were able to work together to close those gaps somewhat for the race. However, starting from so far back meant that this one top ten spot was the best we could do, even with a performance as faultless as that in Spa. Unfortunately, we are still quite a way off the top."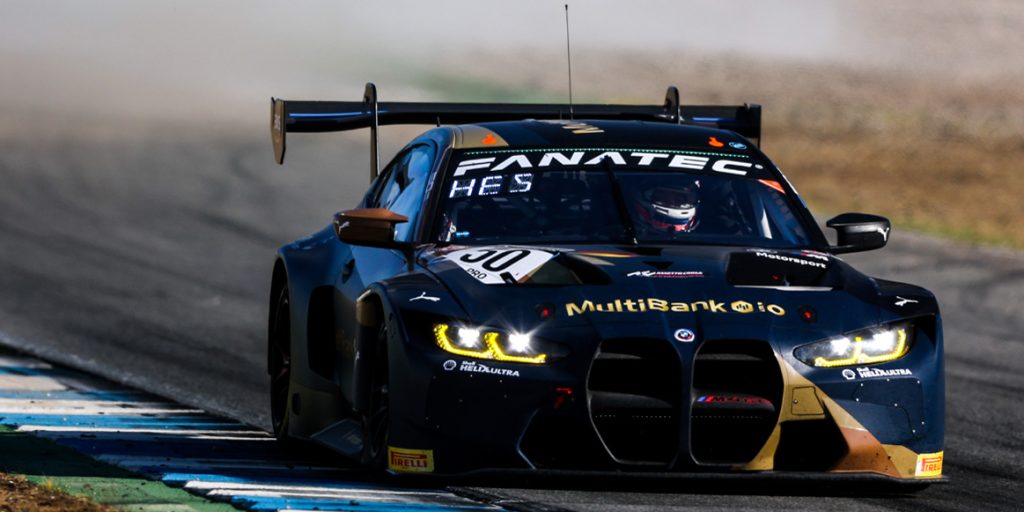 Max Hesse (#50 ROWE RACING BMW M4 GT3):
"It was a difficult weekend for us, but we made the best of it in the end and finished ninth to score two points. From the point of view of the Junior Team, it is good that we managed to beat our team's other car. We had problems from the word go this weekend and we struggled to find a good balance. We had to wait for others to make mistakes in the race, as we were unable to do much ourselves. We still have a bit of work to before Barcelona. The ROWE RACING team did a super job here in Hockenheim, the pit stops were perfect and no-one on the team gave up. Thanks to everyone for that."
Nick Catsburg (#98 ROWE RACING BMW M4 GT3):
"It was a very difficult weekend for us. We kind of expected that this track would not really suit our car and unfortunately in qualifying that showed. In the race we were definitely lacking some pace but because we didn't make any mistakes and the others did, we managed to climb 17 places and got a relatively good result. That is always one of the strengths of ROWE RACING to have clean races, to be smart with the pit stops and to make no mistakes, but unfortunately we clearly did not have the speed which is partly down to us not finding the right setup but also down to the BoP. It was an unfortunate weekend for us, but I had a good time with the guys and enjoyed working with the team."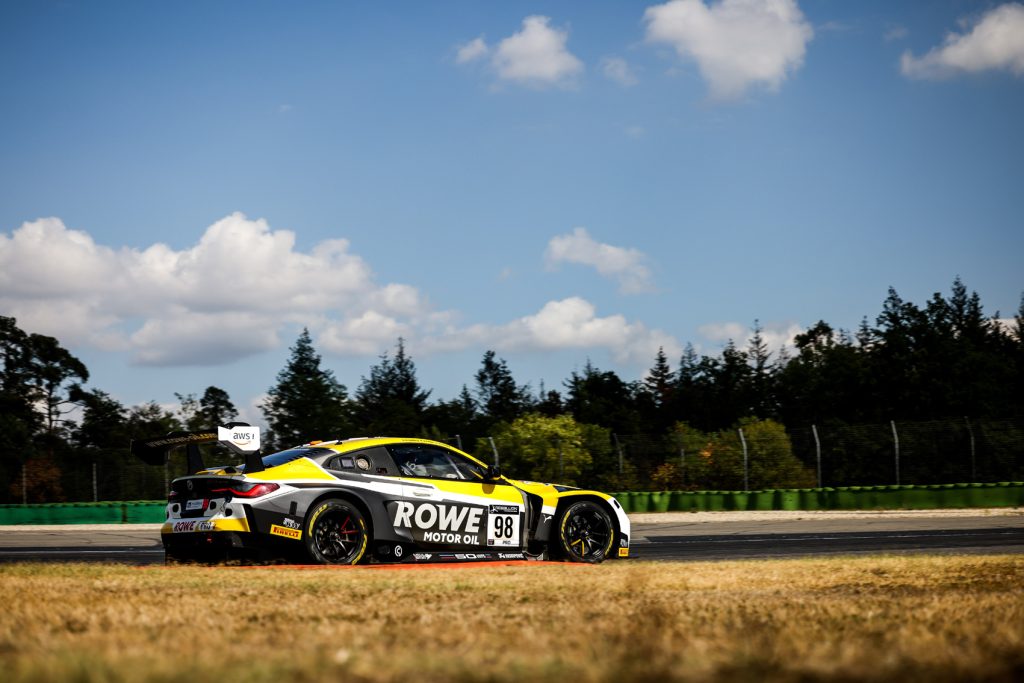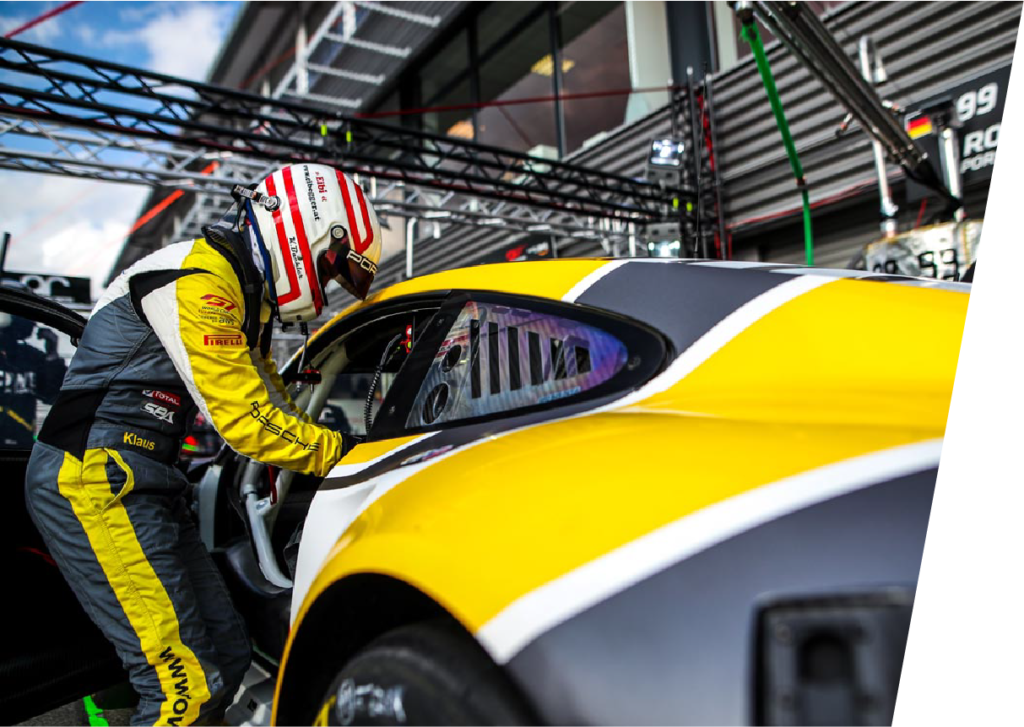 Follow us at the racetrack, in the pit and the break room! Join us on our adventures!