ROWE RACING will rely on the BMW M4 GT3 for the 2022 season which is based on the latest production model, the BMW M4 Competition. Instead of the V8 engine in its predecessor, the power is provided by a straight six engine with a three-litre capacity and twin turbocharger. It generates up to 590 hp and is 40 kilograms lighter than the eight-cylinder engine. A world premier is provided by the steering wheel, which enables the driver to adjust all the important vehicle settings. It can be used without any modifications, not only in the racing car itself but also in the simulator and SIM racing.
Wheels:
FA 12,5 x 18 inch
RA 13 x 18 inch
Tyres:
FA 325 / 680 × 18 inch
RA 325 / 705 × 18 inc
Length: 5.020 mm
Width: 2.040 mm
Wheelbase: 2.917 mm
Height: 1.308 mm
(variable)
Weight:  1.280 kg
(without driver)
front::
Alcon 6-piston, fixed calliper
rear:
Alcon 4-piston, fixed calliper
Model:
P58 3,0l straight six M TwinPower Turbo
Capacity:   
2.993 ccm
Performance:
Output up to 590 hp, depending of Balance of Performance
Gearbox:
Xtrac 6-speed gearbox
Clutch:
Electro-hydraulic
BMW M4 GT3 of the BMW Junior Team
for the GTWC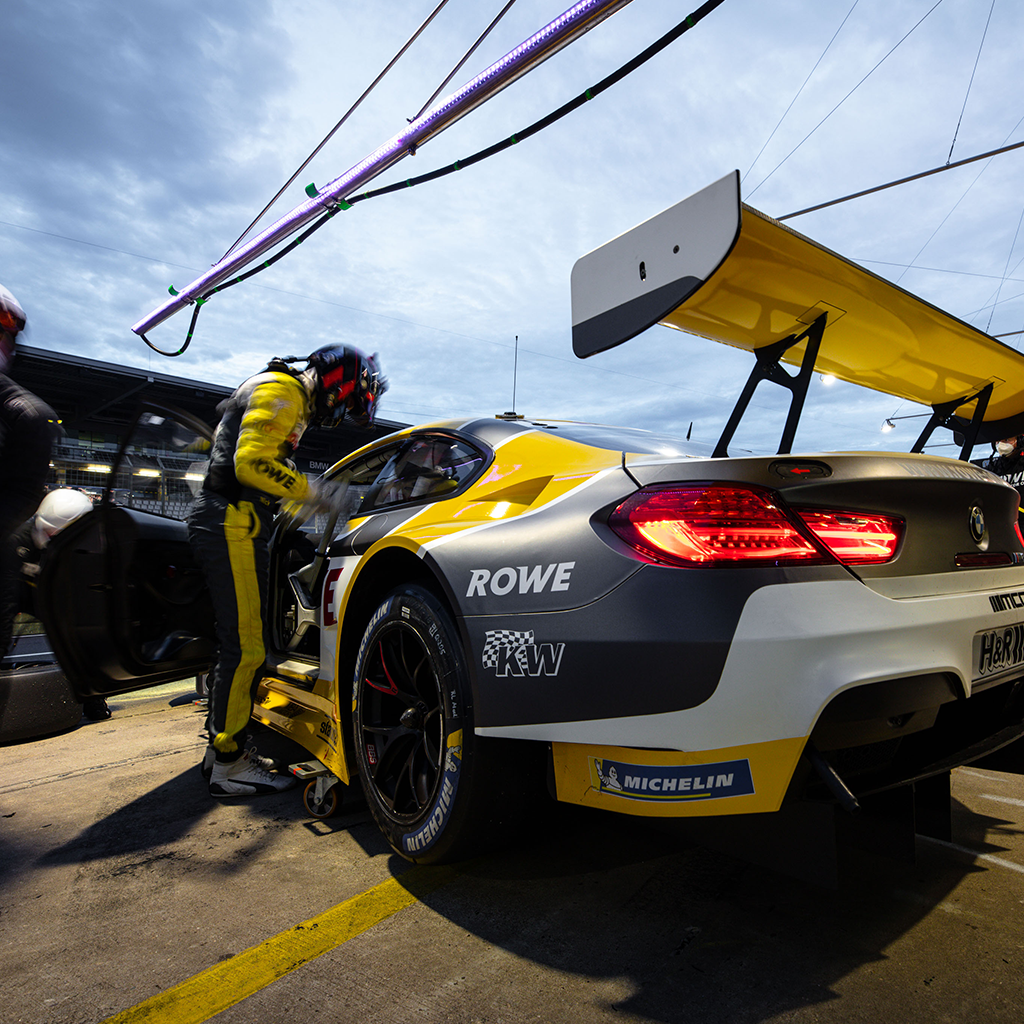 Follow us at the racetrack, in the pit and the break room! Join us on our adventures!