ROWE RACING is at home in St. Ingbert, Saarland – Germany In charge of ROWE RACING's racing operations is Motorsport Competence Group AG, which was founded in 2011 by former Mercedes-Benz DTM engineer Hans-Peter Naundorf and is based in St. Ingbert in the Saarland. 20 staff members on a fulltime as well as part time basis work for MCG AG at the headquarters and at the race track. During extremely demanding events like the 24h races, more than 40 team members are on sight for the MCG AG.
MCG AG has made a name for itself with various projects in motorsport. In addition to the main field of activity of its own team ROWE RACING, the company also realized various contract projects for different customers.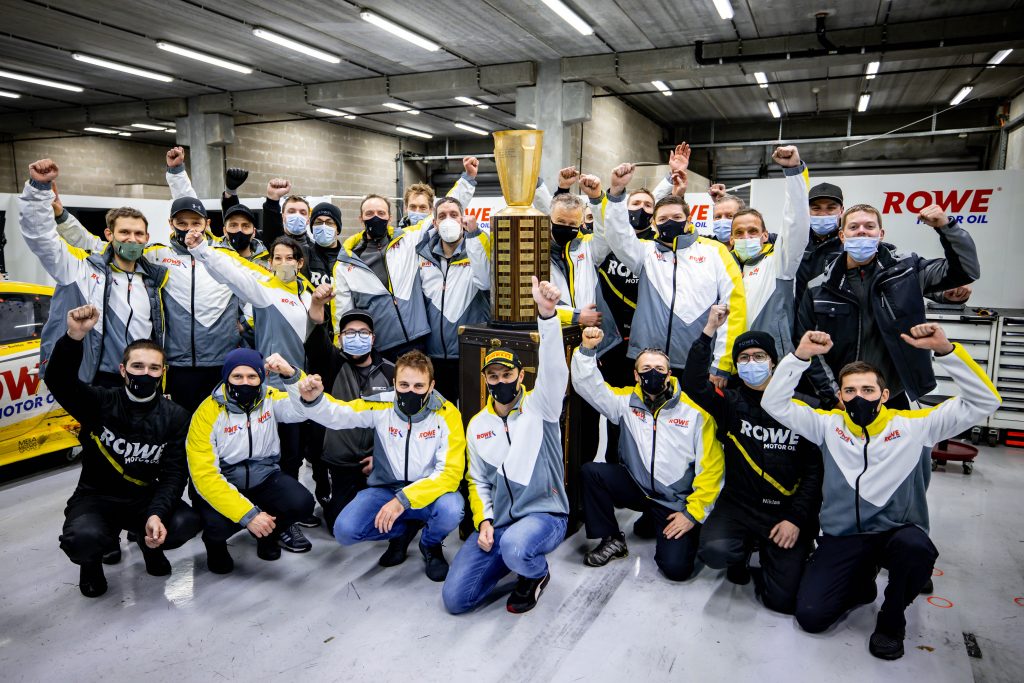 Home base of MCG AG is a building complex in St. Ingbert with an effective space of 1600m². The company headquarters, which was newly built when the team was founded, was specially designed for the needs of modern motorsport and is geographically favourably located less than 150 kilometres away from the two traditional 24 hour race tracks Nürburgring and Spa.
The centerpiece is a modern vehicle hall, where the mechanics can be worked on six racecars at the same time. A team of experienced mechanics builds up racecars and prepares them for the races. There are also in-house gearbox and carbon fibre workshops as well as a department for design and production of car liveries.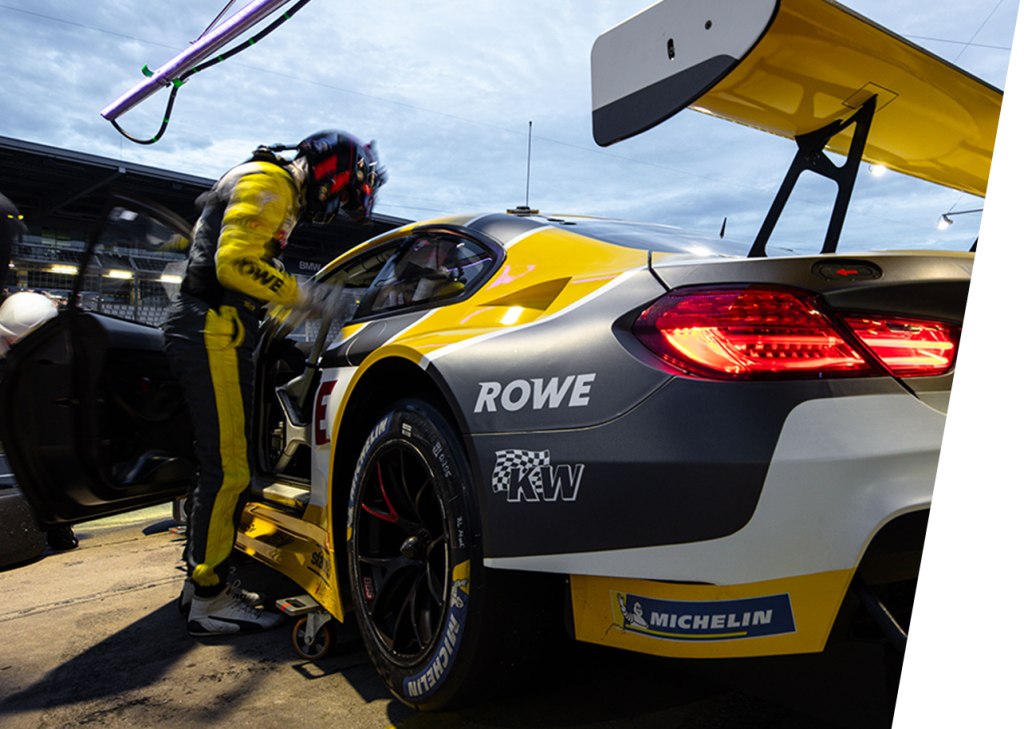 Follow us at the racetrack, in the pit and the break room! Join us on our adventures!