Pole position and victory: ROWE RACING celebrates perfect Nordschleife debut for the BMW M4 GT3
Augusto Farfus and Connor De Phillippi triumph after heart-stopping finale / The team's #98 car improves from 13th on the grid to finish fifth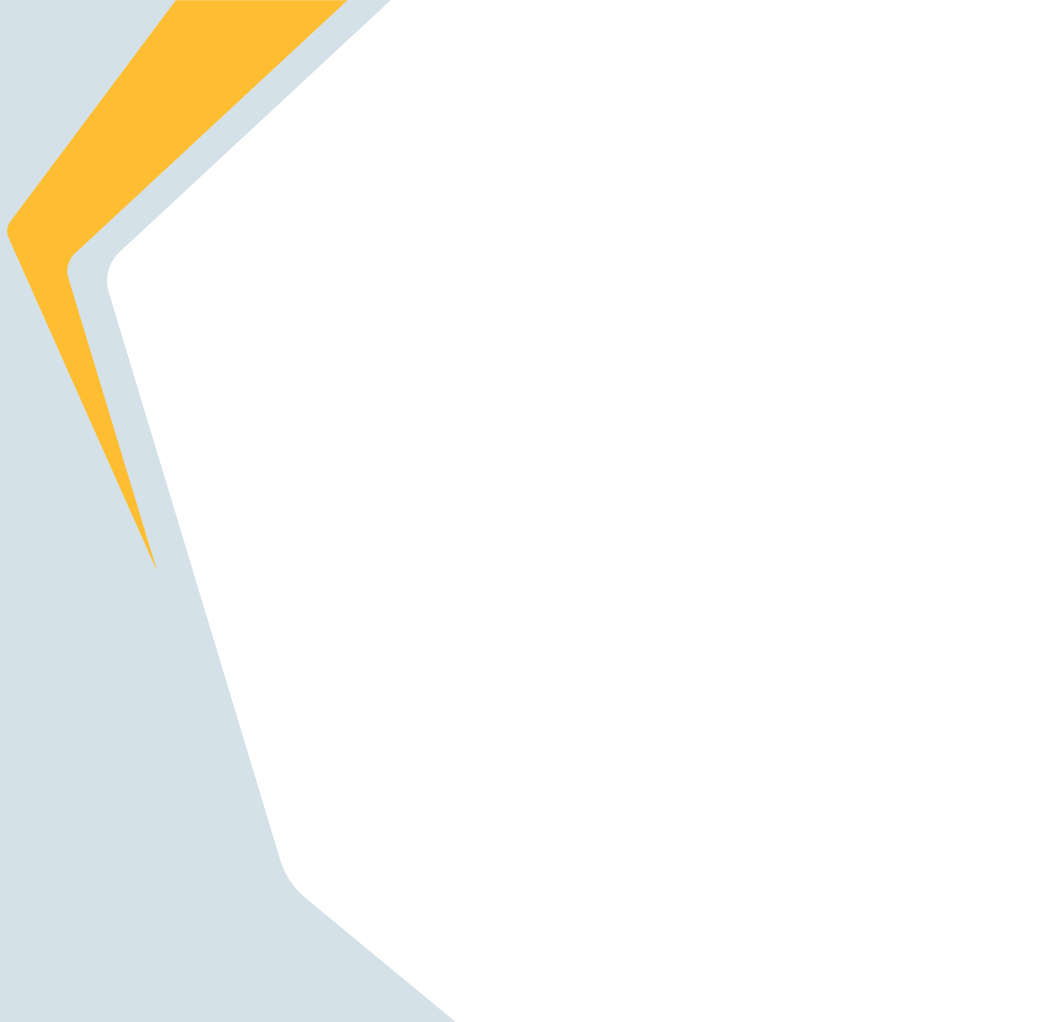 St. Ingbert, 23rd April 2022 – What a debut on the Nordschleife with the BMW M4 GT3! In a heart‑stopping finale, ROWE RACING has won the very first race with the new car on the Nürburgring. After a thrilling race with a spectacular closing stage, the BMW M works drivers Connor De Phillippi from the USA and Augusto Farfus from Brazil in the #99 BMW M4 GT3 finished 0.582 seconds ahead of the BMW Junior Team, which is not competing for the St. Ingbert team on the Nürburgring as it does in the GT World Challenge Europe.
Augusto Farfus relied on his extensive experience to prevail in a fascinating duel with German BMW Junior Max Hesse on the final kilometres of the 53rd Adenauer ADAC Rundstrecken‑Trophy, the third race in the Nürburgring Endurance Series (NLS). Connor De Phillippi had already secured pole position for ROWE RACING in the morning. During the race, the team's #98 car worked its way up from 13th on the grid to finish fifth.
After his 7:57.095‑minute pole lap, Connor De Phillippi calmly defended first place during the opening stages, until the first driver changeover to Augusto Farfus after seven laps. The #99 BMW M4 GT3 was also in the lead ahead of the second and third pit stops on laps 14 and 22. However, Augusto Farfus returned to the track in second place after the final stop, as Connor De Phillippi had endured a significant traffic hold‑up. Within a few laps, 'Gustl' displayed some great fighting spirit to close the 15‑second gap to Max Hesse and took advantage of some confusion when lapping to overtake on the penultimate lap.
On the final lap, the Brazilian driver had to ease off when lapping on the final approach to Döttinger Höhe, giving Max Hesse a last opportunity to close up and move alongside. However, Augusto Farfus displayed nerves of steel and coolly claimed the victory.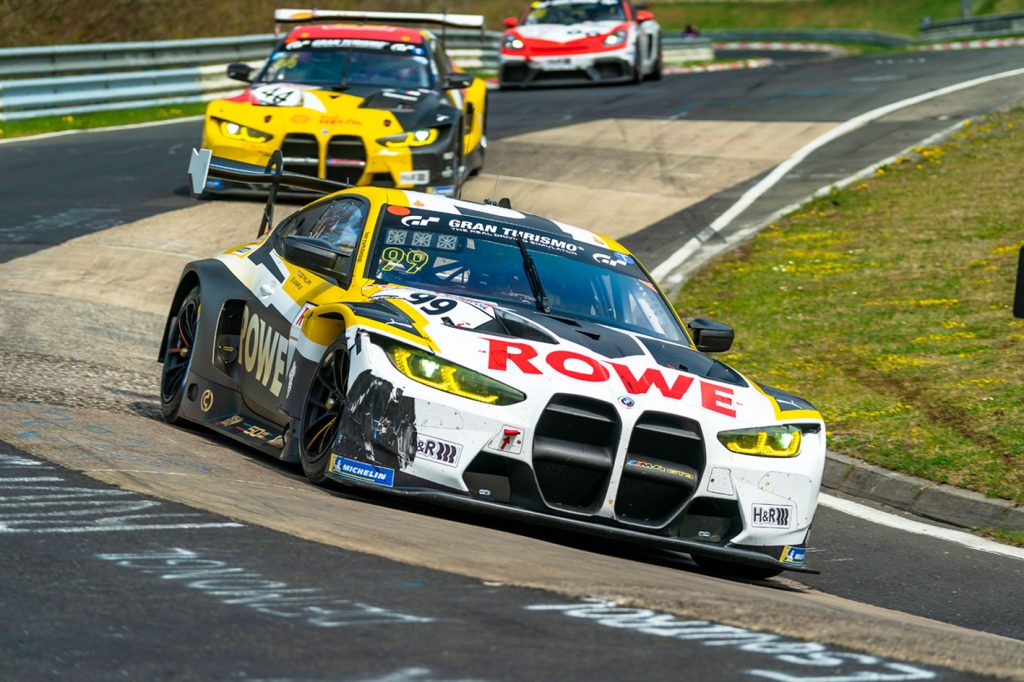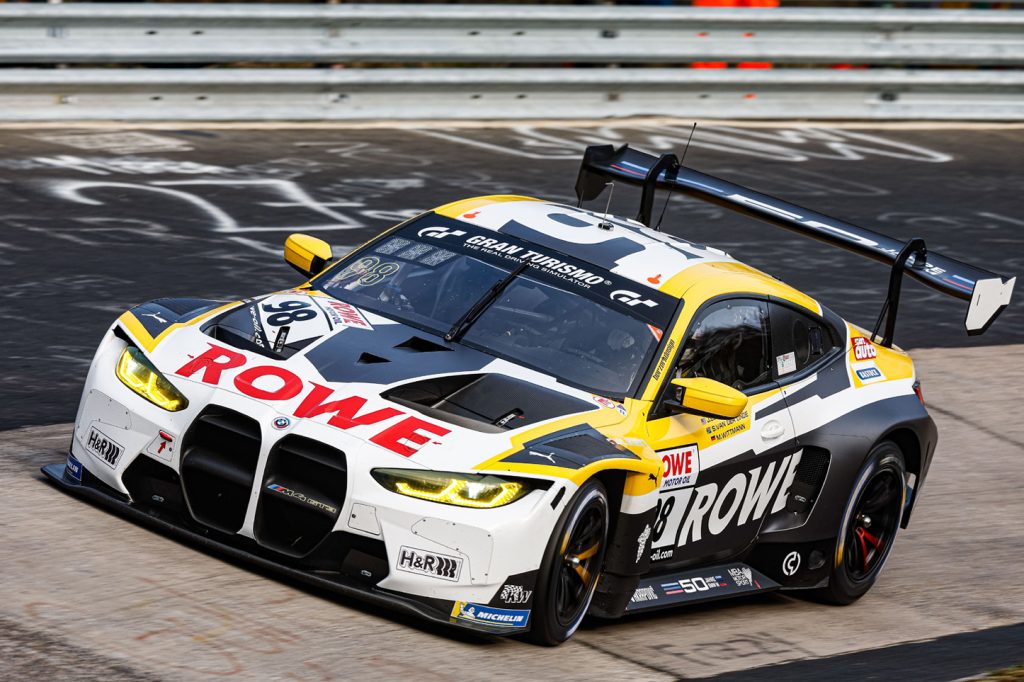 The #98 car endured some bad luck during the morning qualifying session and was unable to find a free lap to record a good time. That meant that two‑time German DTM champion Marco Wittmann, John Edwards from the USA and South Africa's Sheldon van der Linde had to be content with 15th place. As two cars that had qualified ahead of the three BMW M works drivers were unable to start, the #98 BMW M4 GT3 began the race from 13th position, moving up throughout the four hours of racing thanks to concentrated, faultless driving.
Hans-Peter Naundorf, Team Principal ROWE RACING: "That was a fantastic debut for our new BMW M4 GT3 on the Nordschleife! Competing for the first time with this car on our favourite circuit, and then securing pole position and the win, is a great feeling and just reward for our hard work over recent weeks. It is a very good start to the Nordschleife season and we can build on this. Much praise is due to Augusto Farfus for his unbelievable performance on the final laps, and to all our drivers for their excellent, error‑free driving today."
Augusto Farfus (#99 ROWE RACING BMW M4 GT3): "We lost a bit as we were unlucky with the yellows and traffic. We were supposed to end the last stint ahead of the other BMW but unfortunately we did not, so as I drove out of the pits I did feel to be like 15 or 20 seconds behind. Then I was just closing, closing, closing and at the first opportunity I had I just passed and pulled away. Max had just a fraction of a second to make a decision to go or not. I saw his hesitation and I went through, but unfortunately due to traffic I had a bad run to the last straight and had to defend because he came out flat, but that's racing."
Connor De Phillippi (#99 ROWE RACING BMW M4 GT3): "What a great day for this car. It was the first time we drove with this new car on this track and the team did a fantastic job with the preparation, execution and strategy. My last stint was incredibly unlucky with traffic, but sometimes you get stints like that and it's all about recovering. Augusto then drove like an absolute demon and made the move for the win. It's great to have such incredible team‑mates."
Marco Wittmann (#98 ROWE RACING BMW M4 GT3): "Overall, our conclusions are positive. We were unfortunate in qualifying and the numerous yellow-flag phases meant that we didn't have a single free lap under a green flag. Starting from that position generally makes it difficult to achieve much. We had a good opening stage and made up a lot of places. After that, we worked our way consistently forwards and crossed the line in fifth. The car had good balance and our tempo was good. We can be pleased about that."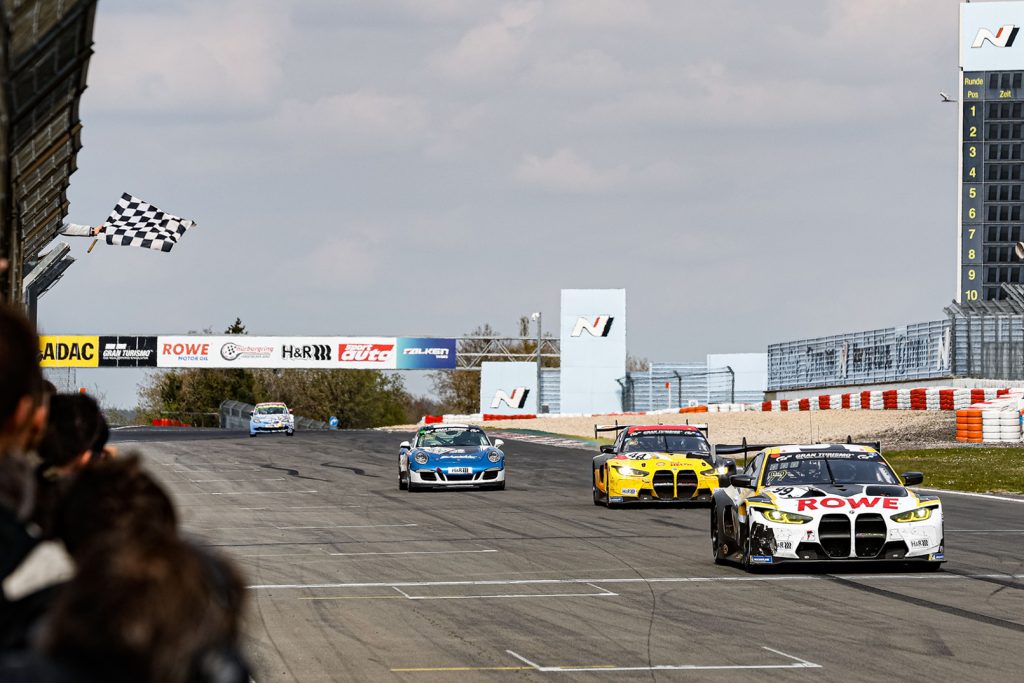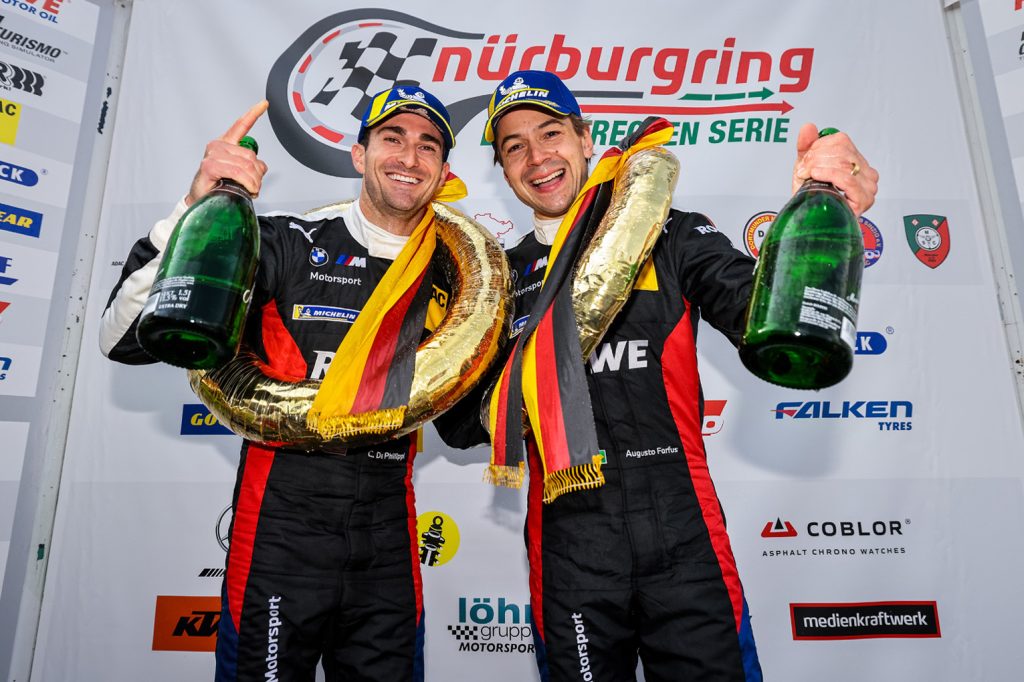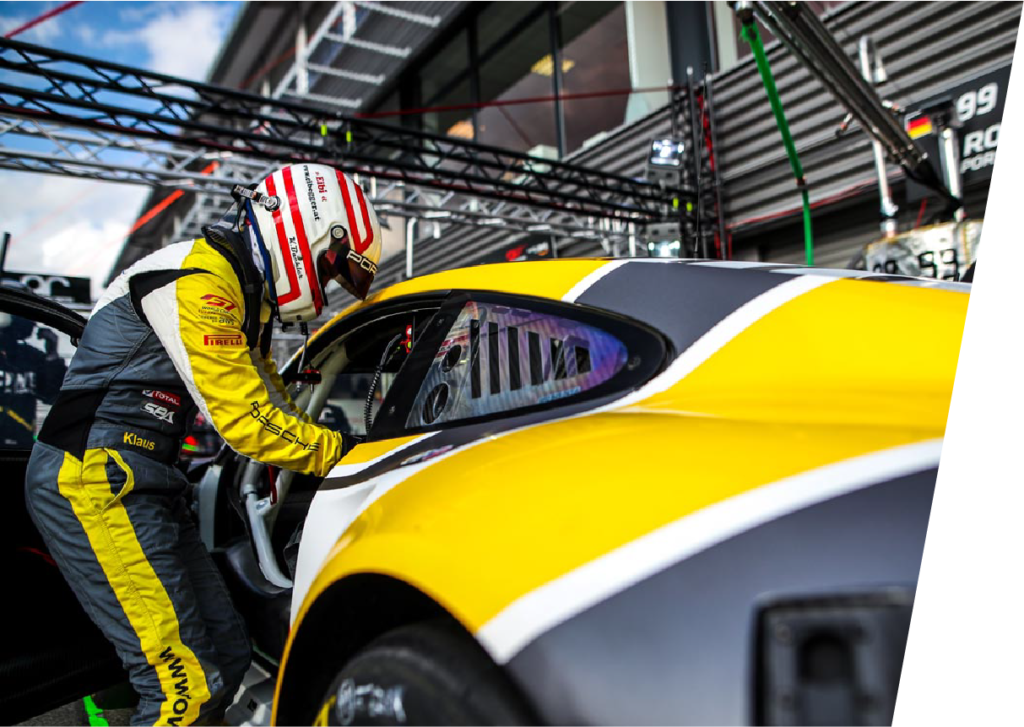 Follow us on the racetrack, in the pit an the break room. Join us on our adventures!